What is CRYOTHERAPY?
CRYOTHERAPY is a non-invasive, fast and effective
hyper-cooling treatment.
Your body is briefly enveloped in a fine nitrogen mist that is safely cooled to between
-110 to -170 degrees for up to 3 minutes.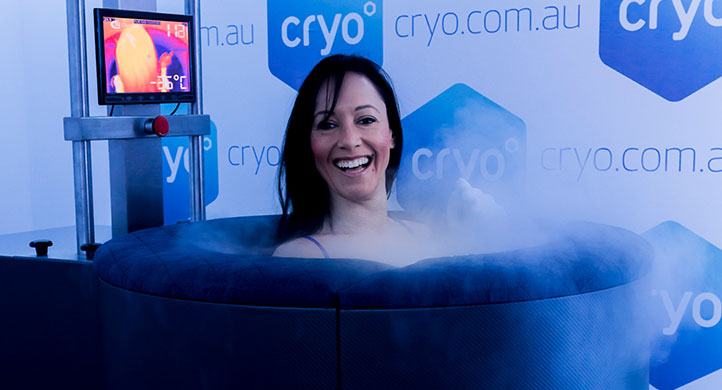 How does CRYOTHERAPY work?
Exposing the body to intense cold for a short period activates a powerful survival mechanism that causes the blood vessels near the skin to contract (vascoconstriction) and re-route blood to major organs to maintain your core body temperature.
During this process, your blood fills with oxygen, nutrients and healing enzymes. Following your treatment, the blood vessels dilate (vasodilation) and the enriched blood rushes back to your skin and muscle tissues. Oxygenated blood is circulated and may increase collagen production and release anti-inflammatories to help relieve pain, soothe swollen joints and accelerate healing. In addition to anti-inflammatories, the release of 'feel good' endorphins may have you feeling positive, refreshed and relaxed.