What is CRYO FACIAL™?
CRYO FACIAL™ is a safe, non-invasive
and natural cryotherapy treatment for the face
The face is briefly cooled, penetrating deep into the layers of tissue. Thermo-shock is achieved within 60 seconds. This treatment can be enhanced with our CryoLED face light therapy which penetrates deep into the skin to soothe and stimulate collagen production.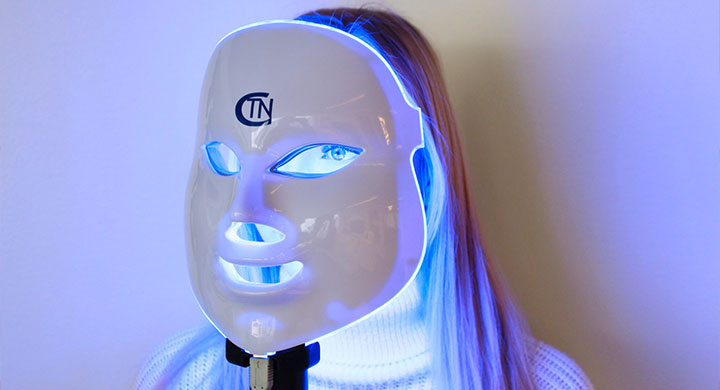 How does CRYO FACIAL™ work?
Exposing your face to a combined short cold treatment promotes a thermo-shock reaction.
During this process, the blood vessels retract and then expand where blood flow is accelerated, healing enzymes and 'life supporting' hormones are dispatched to the area of the body where the emergency is declared when cells receive thermo-shock. This can help to reduce inflammation, accelerate healing, boost collagen production and flush toxins from the skin.

Thermo-shock can also kill everything that does not belong in the skin tissue – whether that be infection
or disorders caused by bacteria, virus or fungus.

Using LED light after your CRYO FACIAL penetrates deep into the skin and may help to energise cells and stimulate
the body's natural processes to assist in building new proteins and regenerate cells.